New in 2017:
 Newly rebuilt heated pool with LED lighting and built-in bench. 
New in 2016:
All new "cabana kitchen" by the pool with fridge, dishwasher, and sink, access steps for the hot tub, and rebuilt front entry stairs and lighting.
New in 2015:
We've renovated the downstairs bathrooms and added a pool heater and a new gate house!
79 Bay Walk is a modern four-bedroom home located in the heart of the vibrant and historic beach community of Fire Island Pines. We purchased this home in October of 2013 and immediately started renovating since it hadn't been updated in about 20 years. We reconfigured the upstairs to give an open floor plan we feel is better suited for Fire Island life and entertaining. The atmosphere of the home is exceptionally open, airy, bright and very private. Most of the walls are glass, allowing amazing light to pour through from virtually every direction including through the skylights in the ceiling.
What we love most about the home is that every bedroom has its own private entrance, bathroom, central HVAC, and TV with hundreds of channels from DirecTV. We wanted the house to be very comfortable for guests that come out to relax and get away from the hustle and bustle of the city. The house is completely stocked with all new linens, towels, kitchenware, furniture, etc. Located on Bay Walk between Black Duck Walk and Harbor Walk, we are just a few steps from the Pines harbor.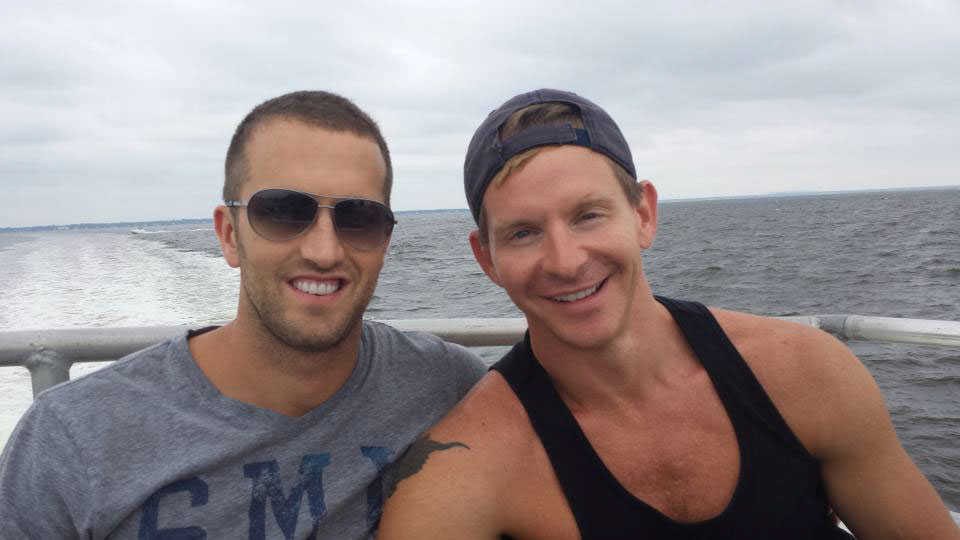 Jory is a software engineer and Josh sells real estate in Manhattan. We're both avid cooks, so we designed our kitchen to be the focus of the house. And of course, it is stocked with everything you should ever need; because no home should be without ceramic pie weights.